It's the summer solstice, and it's National Writing Day, so as it is the longest day of the year you should absolutely be writing until at least 10pm tonight. With that in mind here is something to whet your appetite.
All of this is subject to our getting funding. We won't know that for a while. We've been successful before, though.
This year's Solstice Shorts Festival (21st December) once again falls on a weekday, so we are taking that SHORT thing and running the event between sunset (when the sun starts going down, and dusk when it's good and gone. that's a really short time frame, so we want to do multiple sites around the UK, starting wherever the sun goes down earliest and finishing where it disappears at the latest moment. with (probably) one song one story one poem at each venue, we hope with a live link up via live streaming of some kind.
WHAT WE ARE LOOKING FOR RIGHT NOW –
Expressions of interest from writers, musicians AND venues – so essentially just a covering letter, saying who you are, what you've written/had published before, and what you might like to write in response to the theme, and MOST importantly, where you are.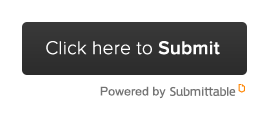 This will be a UK only call out this time because of the structure of what we have planned.
For absolute clarity, these are works suitable for performance: story, poem or song, and  as we often have submissions which are off theme, your work should in some way address DUSK. Interpret how you will, but if we can't recognise a link to DUSK, your  work won't get chosen… and please no death or dementia stories we've read SO many of those that no matter how wonderful, it's a case of 'not another one!' Bleak is fine, just not those particularl kinds of bleak.
Successful stories & poems will be performed by actors, and will go forward to next year's Dawn & Dusk anthology, for which royalties will be paid.
Musicians: we aren't a recording company so we can't offer anything on those lines, but if anyone who knows someone who can, put us in touch.
All Entries in English (or BSL for a story/poem) and your own unaided original and UNPUBLISHED work.
Songs: we would prefer the musicians among you to be able to perform at your most local venue yourselves (wherever that ultimately is).
ADDITIONAL heads up! We welcome stories/ poems from Deaf writers. If you want to submit in BSL you can send us a video. AVI, MP4, WMA, MOV. We also welcome entries from blind writers. You can submit using audio files. MP3 or WAV, as can musicians, when the time comes.
Send your expression of interest via SUBMITTABLE, communications received by any other route are likely to get lost, that's why we pay submittable to manage these things. Thanks!